No Starving Child
While you feed your child, feed a child less fortunate
Did you know?
Close to 1.3 million children in India die of hunger every year
Hunger kills more people than Aids, Malaria and Tuberculosis combined
One in every three malnourished children in the world lives in India
Our child going to bed without food one night is nothing short of a calamity for us. Imagine there are millions of little children who may be going to bed hungry almost every day.
If a community of over 15,000 mothers decides to help, can you imagine how many starving children we can feed?
Towards this end, Little Moppet Foods has partnered with Feeding India to launch the 'No Starving Child' program this festive season.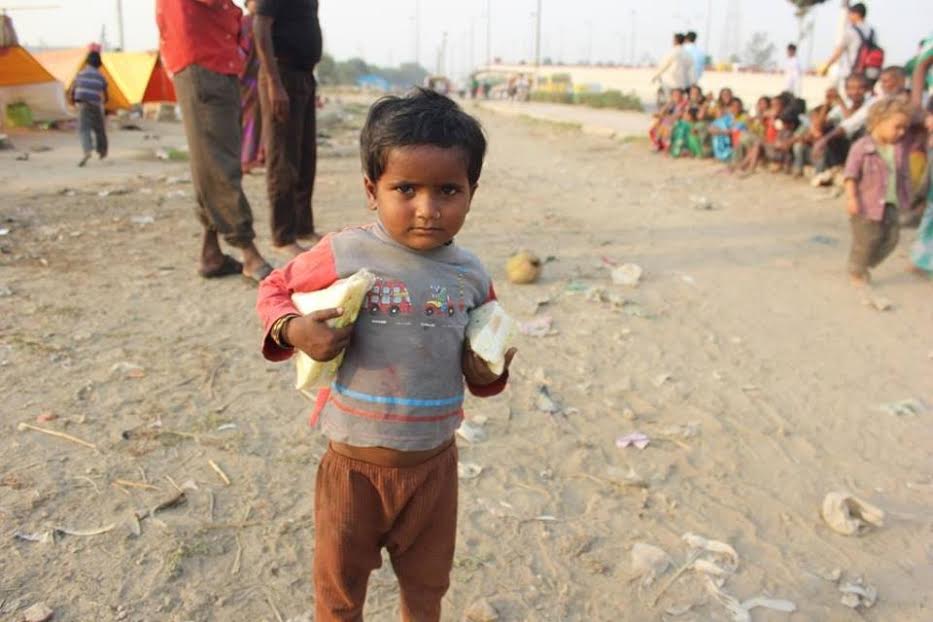 How will 'No Starving Child' work?
From September 14, 2016 till November 14,2016 every TWO regular sized packs of Little Moppet Foods you purchase will mean ONE meal for a hungry child. These are children who attend NGO-run schools that Feeding India partners with.
So every time you purchase two packs, we at Little Moppet Foods will contribute the amount required to feed 1 meal to an underprivileged child, to Feeding India. If you purchase four packs, it means two meals, and so on.
As you feed your child, you will be feeding another very hungry, but less fortunate child. Without any additional expense or effort on your part.
It's the most tangible, direct difference that we can all make towards eradicating hunger from India.
You can check out our range of Little Moppet Foods products here.
About Feeding India
Feeding India a not-for-profit (NGO) social enterprise that leads various programs towards eradicating hunger from India. They have done fantastic work in this area with their team of 2000+ Hunger Heroes spread across India. If you speak to their team you can't help but be inspired by their passion.
You can also choose to make a direct contribution to Feeding India here.
As we relish the goodies and festivities around us, let's spare a thought for these children.
Even if one less child sleeps on an empty stomach, we would have made a difference.