MEGA MOPPETEERS Fun Filled Rewards Program
Mega Moppeteers is an exclusive community of parents who love Little Moppets as much as we do and trust us for their kids' good health and nutrition.
How does Mega Moppeteer work?
Mega Moppeteer allows you to redeem your rewards points at shop.mylittlemoppet.com.You can use points to pay for an order at shop.mylittlemoppet.com in the same way that you would use any other payment method.
For Every Rs.20 spent on Little Moppet Food Products you get 1 Moppet Point. (e.gRs.300 spent will earn you 15 points)
Minimum purchase of Rs.750 is required to redeem points.
Only 200 points can be redeemed in a single purchase.
Each time you shop with Little Moppet Foods, you'll earn points. You earn 1 point for every INR 20 spent with us, so you get a cool 5% back into your rewards account for every purchase that you make with us.
The points are valid for 365 days from the date of addition.
You can start redeeming your points from your next purchase onwards!! That's right…. You can see your points history right HERE.
Tiered Membership Program
As your Reward Point increases you gradually enter our Elite Moppeteer Programme.
Our Elite Moppeteer Programme offers you three level of membership namely :
Sample Reward Points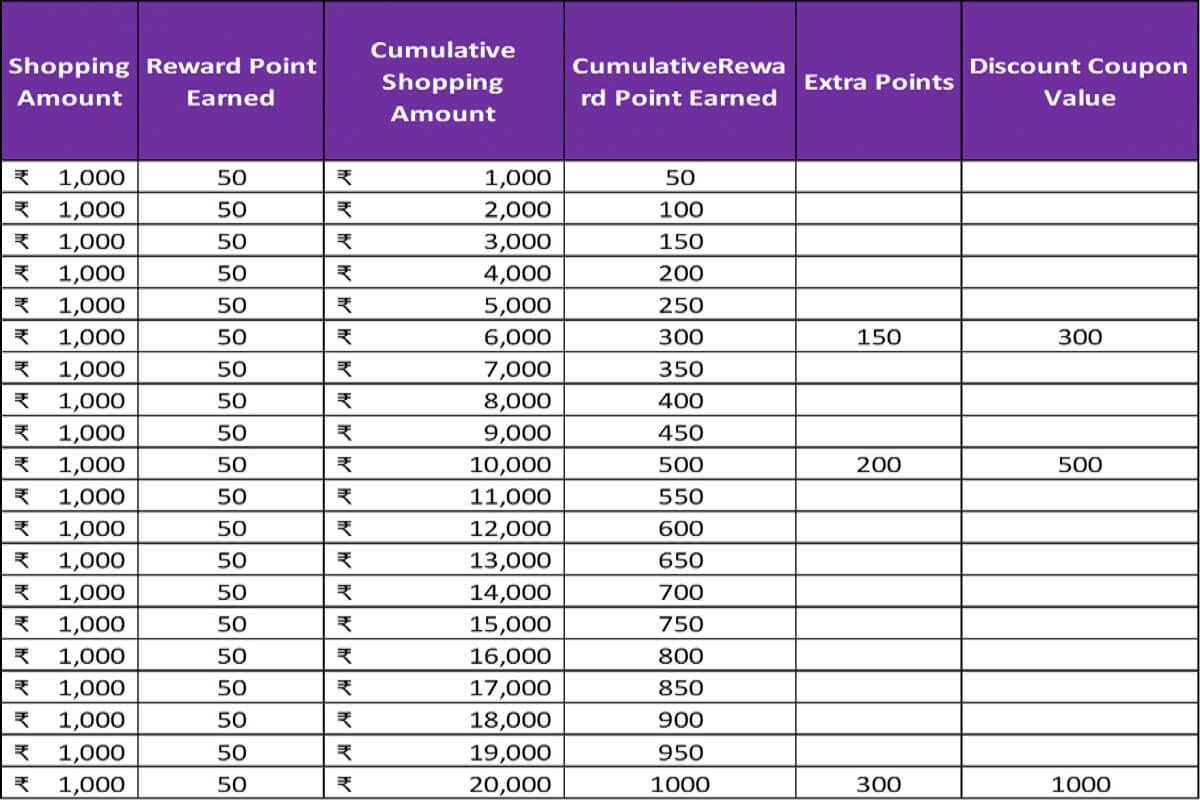 Other Ways to Earn Reward Points
Refer a friend and earn 150 points on their 1st purchase , along with a credit in their account for 150 points through your referral.
Write a review for the product purchased on our website and earn 100 reward points automatically in your Little Moppet Account.
Write a review on Facebook and google and send us a screen shot on store@mylittlemoppet.com and earn 150 points immediately.
Sign up for the 1st time and get 150 points …You can Sign up Here
Earn Rewards and redeem them for your Little Moppets. HAPPY Shopping
How to Redeem the Reward Points ?
And Redeem the 150 points as shown below:
1. Add products to your cart and go to the CART Page and click the Apply Discount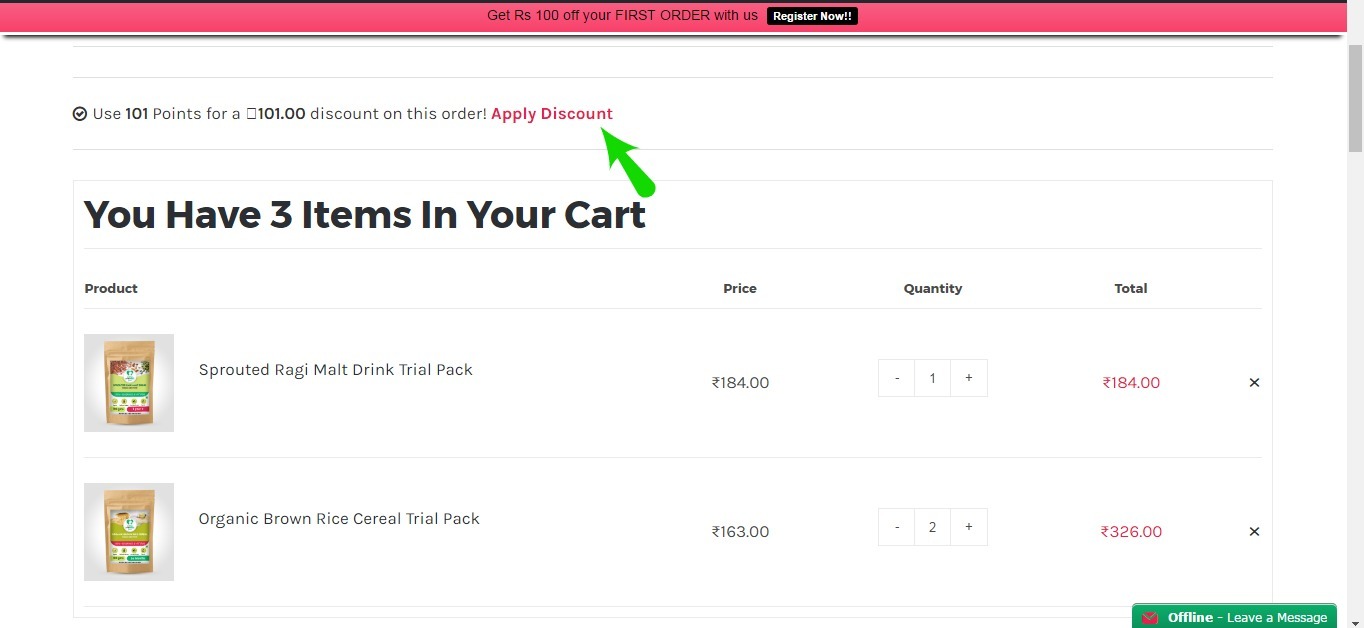 2. A drop down will pop up with a box to fill in the points to redeem, type in your points and click Apply Discount and the points will be redeemed for purchase.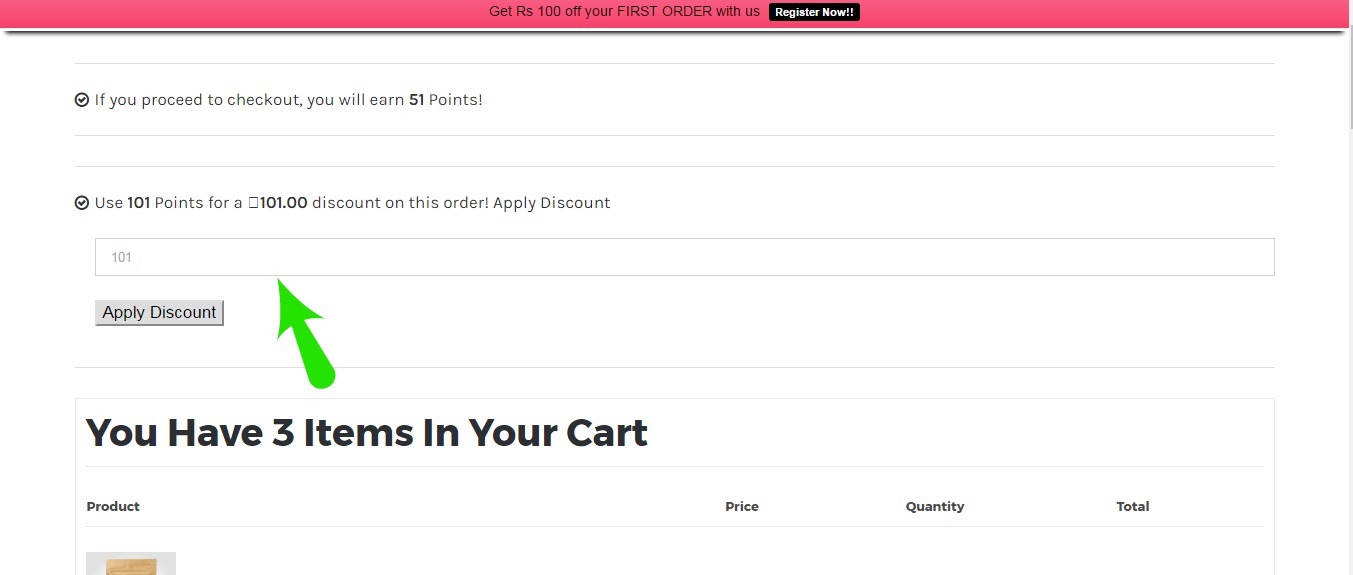 3.Manually enter the amount of discount you wish to avail.
4. The Redeemed points will automatically lessen the total value of your shopping cart.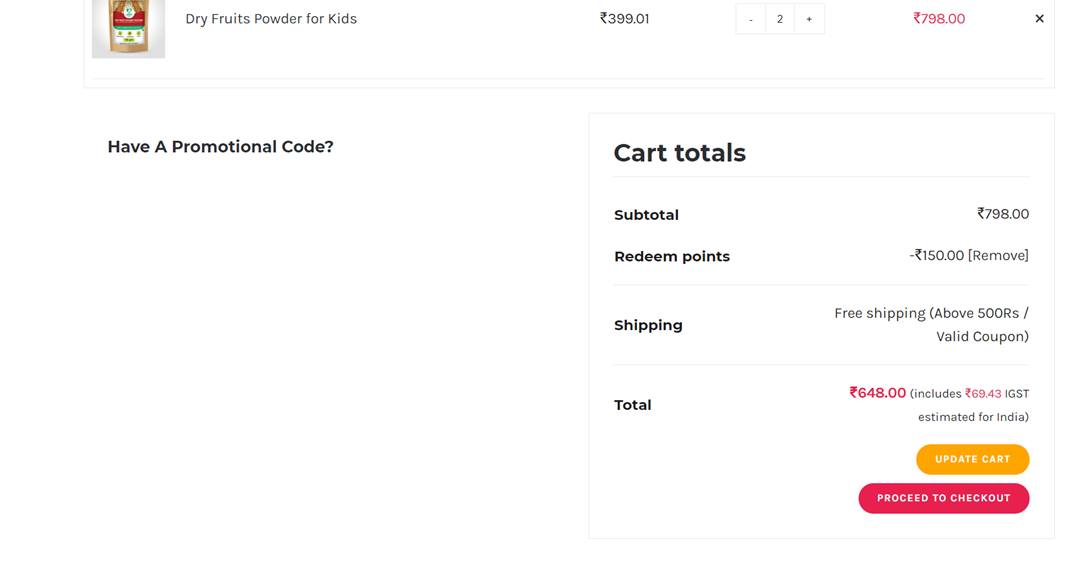 These are just a few benefits; there are plenty more in store, with special offers during festivals! So stay connected with us through our social media pages to know all about the latest happenings at Little Moppet Foods!
Healthy Shopping !!
With Lots of Love
Hema