Hello,
As you're aware, India is preparing for the largest tax reform in the form of
Goods & Services Tax
, also called GST. We at Little Moppet Foods are also preparing to join this major economic movement in our country's history.
What's coming up?
Till date, Little Moppet Foods has been bearing the tax of 5% from our profit margin, so that our customers could get the benefit of cheaper prices. However, the GST's new taxation limits are quite high – from 5% to 18%, and from 15% to 28%. As you can imagine, the higher tax is too high to bear ourselves.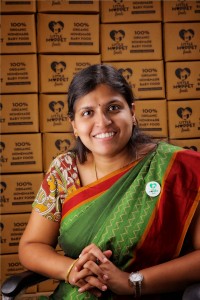 So this is what you can expect in the coming days:
SHIPPING 
We have launched FREE SHIPPING for all PAID orders.
For COD orders – The shipping charges has been waived off but still the COD charges of Rs 60 will be applicable.
TRIAL PACKS
Due to the extreme prices hikes for instant mixes, we were initially planning to discontinue the Trial Packs but we don't want our Little Bubs to lose a chance to try the products at friendly prices. So we have bundled the trial packs to various combos and you will have to buy atleast 3 of them to checkout. You can check them out HERE.
Discontinuation of Products
We will be discontinuing categories like flakes and spices soon, you cna buy them till the current stocks last.
As always, at Little Moppet Foods, we are committed to giving our little customers the best possible, in terms of variety, quality and price. We request your sincere co-operation at this time so we can work together to make these changes as easy as possible for all of us.
If you have any questions or suggestions, please feel free to talk to us on our customer care number.
Cheers,
Hema